Problem(s): Mid-stroke harshness and lack of adjustability
If your fork caps look like the picture on the right, you have WP 4CS forks. I'm sorry :). The forks were most popular on 2015-2016 KTM and Husqvarna's.
One of the main issues with the 4CS fork is the mechanisms that separate the adjusting system at the fork cap into separate rebound and compression legs. This hampers the control of the fork and promotes the possibility of cavitation.
The new Race Tech Suspension adjuster provides compression adjustment at the bottom of the fork on both legs allowing the caps to be converted back to standard rebound adjustment.
The boost in performance is instantly recognizable and very much appreciated by all riders that have made this change
Fork Adjustable Compression Bases for XPLOR and WP4CS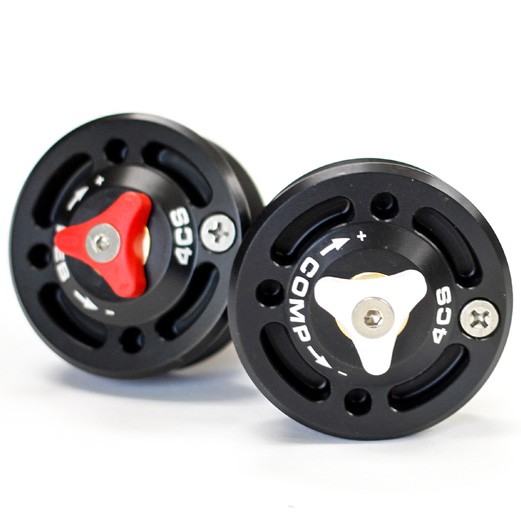 Solution: Race Tech 4CS Conversion Kit
The Race Tech 4CS Conversion Kits includes the following
Race Tech – Adjustable Compression Bases
Race Tech – Type 3 Base Valve Pistons
Race Tech – Type 3 Mid-Valve Pistons
Labor – Rebuild and Revalving