RACE TECH RE-VALVE
Our Race Tech Re-Valve Service leverages Race Tech's Digital Valving Search (DVS) system and proven Gold Valve Technology. The installation of your Race Tech components, customized valving and hi-performance springs are performed as part of our Fork and Shock Rebuild service.
Race Tech settings have been dyno tested and track proven. Rider and motorcycle specific settings are computer calculated using the Digital Valving Search system. The DVS takes into consideration rider weight, height, skill level, type of terrain, preferred stiffness and even lowering options. It also takes into account model specific information such as a bikes weight bias, swing arm length and shock leverage ratio's.
The DVS has been developed and refined over 20 years and calculates more than just shim stacks, it also computes spring rates, oil heights, sag values and base clicker settings from over 300,000 possible combinations.
Gold Valve design and DVS settings are under constant development. Race Tech R&D has developed and tested over 3000 valve designs. The original Type 1 Gold Valve designs that revolutionized the suspension industry in the 80's have been super-seeded by the Type 2, Type 2 (G2R) and now the Type 3 Low Deflection (G3-LD) series.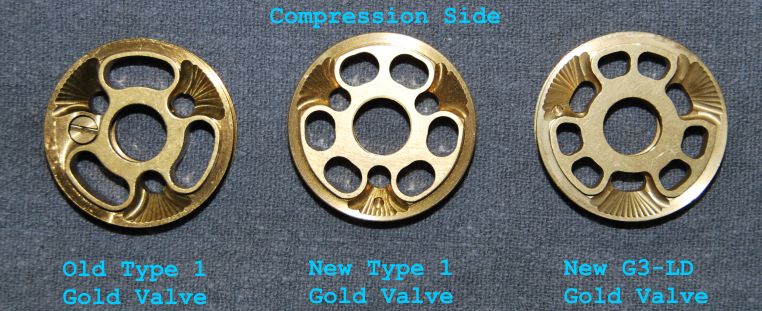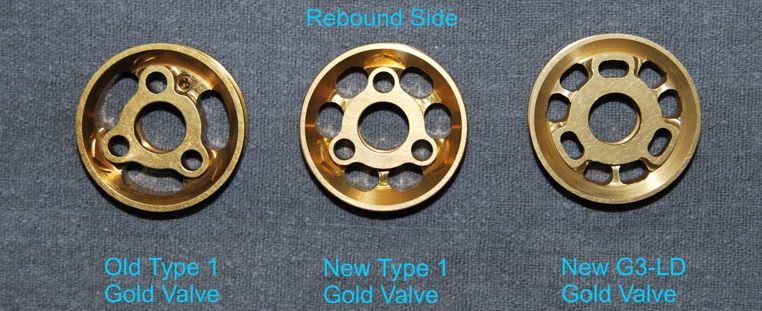 ---
Race Tech – Fork Compression & Rebound Gold Valves
Many of the OEM compression and rebound valving systems are inadequate. No matter what modifications are attempted the forks will never perform with precision and control. Race Tech's compression and rebound gold valves offer the advantage of highly tunable Base Valve, Mid-Valve and Rebound Valving settings.
Race Tech Compression and Rebound Gold Valves are available for many applications including twin chamber Showa and KYB as well as WP 4CS, XPLOR and Xact/Pro forks. They are designed to break through the limitations of stock piston designs. Research has shown that stock piston ports introduce unnecessary harshness.
Re-valving stock pistons has limitations in that we have no control over the piston design. Aftermarket piston designs are machined from high grade materials, have more intricate port shapes and profiles that are just too costly for the OEMs to mass produce.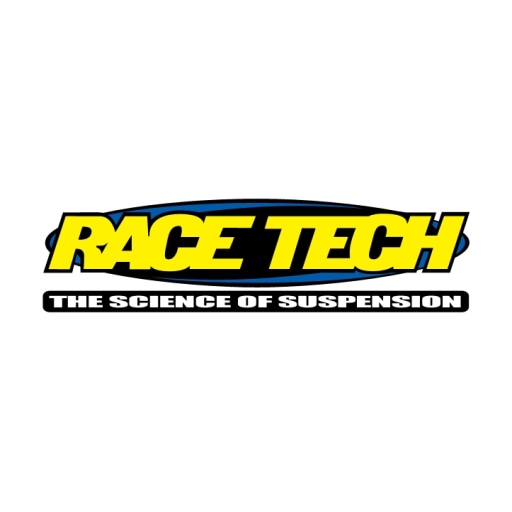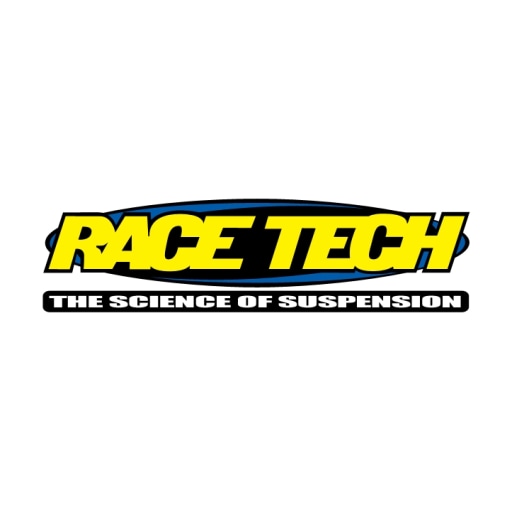 Race Tech – G3-LD Shock Gold Valves
The G3-LD Gold Valve is Race Tech's third generation low deflection design. This newest design creates more shim leverage and decreased angular shim deflection resulting in better control of the valve stack and in turn more comfort and control for the rider.
Top suspension performance requires firm bottoming resistance with plushness at the same time. Even the best suspension tuners can only make the stock valving design work so well. The Gold Valve Shock Suspension System is a proven bolt-on shock valving system that improves control, traction, performance and bottoming resistance.
Increased flow area puts valving control on the shim stack for outstanding tuneability from trail to supercross.
Improved, long wearing, low friction sealing design decreases fade.
Includes: Shock Gold Valve piston, all new valve stack and Low-friction piston band