The main difference between a Fork Service and Rebuild is the level of disassembly and inspection we do. We recommend a fork service every 20-30hrs and a rebuild every 60hrs, essentially every second service should be an deeper "inspection/rebuild".
FORK SERVICE
Our standard fork servicing includes the complete disassembly of your forks including all internal parts. Once disassembled we inspect all parts for wear and damage. Inner and outer fork tubes are checked for straightness and inner fork tubes are polished if needed. Piston assemblies are also disassembled, cleaned and resurfaced. Cartridge assemblies are tested and oil seals, dust seals and bushing are replaced if necessary. Forks are rebuilt with high performance fork fluid. Forks will receive Kontrol Suspension Solutions decals unless instructed otherwise. (*Parts additional charge)
Fork Rebuild
Disassemble, clean and inspect fork components
Notify customer of worn components
Replace wear items (after customer approval)
Install new fork seals and dust wipers
Test spring rates
Measure run out on inner fork tubes
Dress deep nicks or scoring and polish inner tubes
Assemble cartridges and bleed
Fill with Hi-Performance fluid to specified level (extra)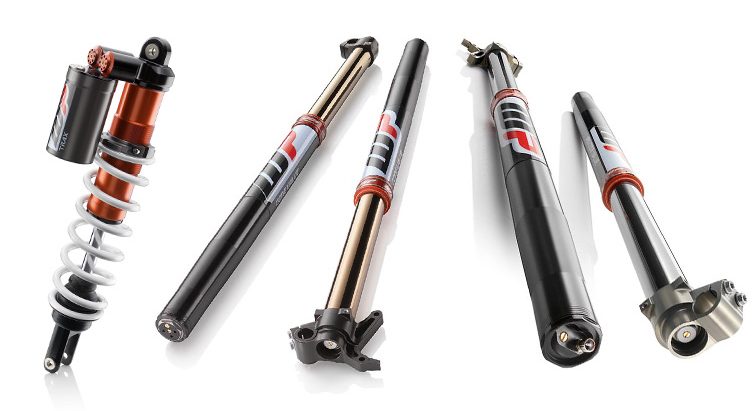 SHOCK SERVICE
Complete disassembly of shock •Inspection of all parts for wear or damage •Polish piston rod •Strip piston assemblies, clean and flatten pistons •Replace oil seals, inspect dust seals, bushes and replace if necessary (parts not included) •Rebuild shock with high performance shock oil •Charge with nitrogen •Set up booklet with base settings and oil levels All suspension work will receive Shocktech stickers unless instructed otherwise.